Mike Reed of Apison, TN called wanting to plan a fishing trip to the Orlando area, told us he was bring his nephew and friend. They were looking for big bass…what's new everyone wants a big bass that's why you come to Florida and hire a professional service like Bass Online Fishing Outfitters. Yes, I wish it was that easy all of the time…we met and accomplished our goal one more time. The below email is from Mike about his fishing trip experience…thanks Mike!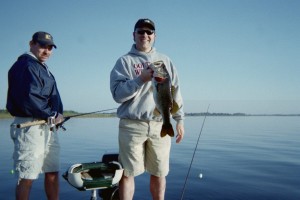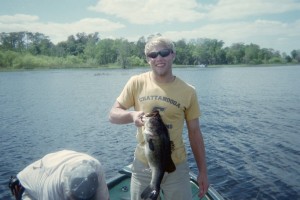 Just wanted to send a few photos from our March 7th and 8th trip on Lake Toho.
The trip was a graduation gift to my nephew so this trip was all about him. Our guide was Capt. Al Lamon, Al was wonderful. I told him at the beginning of the first day that our main objective was for Jake to catch a "big" bass. Conditions were good, but not great. But, AL kept patient and put us on the three in the photos above.
The first fish in the photos was ( 7 1/2 lbs) was caught the first 20 minutes of day one. The rest of day one was pretty slow – no wind and pretty hot and the Nat's were terrible.
The second fish in the above photos ( 9 1/4 lbs) was caught 30 minutes into day 2. The third fish above, was caught by Jake. It was not caught until we only had 1 hr. 30 minutes left on our second and final day.
Capt. Al was just as happy as all three of us that Jake caught the biggest fish (10 lbs). In conclusion, we could not have asked for anything more as we did. We accomplish our goal for the trip and Al played a big part in that.
Thanks for a great guide.
—————————————————————————————–
Till next time tight lines and good fishing….
From Bass Online Staff Writer
Florida Fishing / 888-829-BASS
BassOnline.com is Florida Fishing largest Freshwater Guide Service, specializing in Florida bass fishing in the Florida lakes, canals and rivers.
To learn more about
Florida bass fishing
, visit
Bass Fishing Blog